Skip to Content
We'll Help Keep Your Lawn Green & Pristine
A healthy lawn starts with healthy roots. From fertilizing to proper aeration and seeding, Total Lawn Care, Inc has the experience and tools to keep your lawn green and pristine. Just like you, your lawn gets thirsty. Our company offers professional irrigation system installation services, as well as maintenance services to keep your grass growing and green. If your property is big or small, it doesn't matter. We can expertly handle all your lawn care maintenance needs. Whether you have a beautiful lawn and need a qualified professional to maintain it or you've let it go and need to get it back to pristine condition, we're here to help.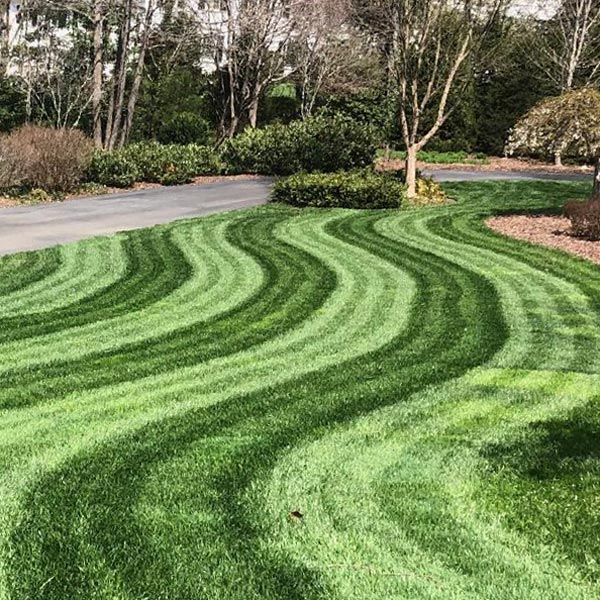 We Offer a Wide Variety of Lawn Care Maintenance Services
We work with you during every step of our premier process, from setting up an individualized plan that fits your unique needs to explaining the landscaping maintenance services we're completing for you. Our crew is committed to providing complete customer satisfaction. Below, we've listed some of the lawn care maintenance services we provide:
Aeration & Seeding
Premium Mowing
Pine Needle Installation
Edging
Irrigation
Mulching
We Are Committed to Maintaining Your Lawn's Health
Maintaining a healthy lawn is a year-round commitment and a job best left in professional hands. At Total Lawn Care, Inc, we provide premier lawn care maintenance throughout every season. Our high-quality work will ensure you maintain a high-quality lawn throughout the year. From aeration and seeding to mowing, trimming, edging, and more, we'll save you time and money by keeping your yard in tip-top shape. We can also diagnose and address any issues that arise while we do so. We hope you'll partner with Total Lawn Care, Inc for lawn care maintenance services on your Asheville, NC, property. We'll get your grass looking greener in no time!
Premier Lawn Care Services in Asheville, NC