Skip to Content
High-Quality Hardscaping Installation Services
Total Lawn Care, Inc provides high-quality hardscaping services for homeowners and business owners throughout Asheville, NC and the surrounding areas. Our professional hardscaping services are quick, efficient, and affordable. Both decorative and practical, hardscaping encompasses any non-living landscape elements, such as benches, fences, patios, and more. As a crucial aspect of landscape design, hardscaping services provide an additional depth to natural areas and features. Our hardscape technicians install waterfalls, fountains, patios, sidewalks, and so much more. Give us a call us today and ask our friendly staff for more information about our hardscaping services.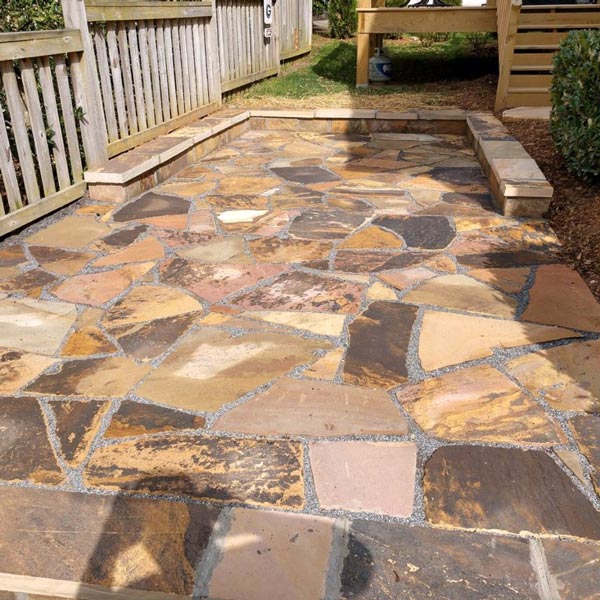 Our Premier Hardscaping Services
Beautify your backyard with retaining walls, fountains, and other hardscaping options from Total Lawn Care, Inc. We offer a wide range of premier hardscaping features to property owners throughout Asheville, NC. Below are some of our most requested hardscaping services:
Waterfall Installation
Fountain Installation
Flagstone Patio Installation
Flagstone Sidewalk Installation
We Are Asheville, NC's Hardscaping Experts
At Total Lawn Care, Inc, we take immense pride in completing exceptional hardscaping projects. Asheville, NC residents trust us with their property enhancements because we have their best interests in mind. We prioritize their ideas and preferences in the design process to ensure the final product reflects what they requested. Since we are licensed, bonded, and insured, our customers enjoy peace of mind knowing their professional-grade work is protected.
Contact Us for Hardscaping Services
When you solicit Total Lawn Care, Inc to design and install your hardscaping, you'll receive results that are both professional and beautiful. Our extensive experience and expertise will help you transform your basic lawn into a luscious landscape with top-of-the-line hardscaping features. From stone walkways to shaded patios and retaining walls, we can complete any hardscaping project. Reach out to Total Lawn Care, Inc today for a free estimate.
Premier Lawn Care Services in Asheville, NC